Arbeitsgremium
"meets international & side regulation"
Die Ausgangslage
Die fortschreitende Digitalisierung der Logistik, des Transports und der Frachtinformation, die damit verbundene frühzeitige Individualisierung der Handelswaren nach den Bedürfnissen der Endkunden, führt zu einer Angleichung der damit verbundenen Lieferketten national, regional aber auch international.
Neues Arbeitsgremium
Die logistik-natives© stellen sich den bestehenden Herausforderungen. Ein eigenes Arbeitsgremium wird geschaffen, um sich den Veränderungen zustellen, die eine digital vernetzte und partnerschaftlich strukturierte Logistik in engem Austausch zu den Bedürfnissen des Handels und dessen Kunden mit sich bringt. Wurden bereits von COVID-19 etwa 15% des gesamten Einzelhandels in den führenden Handelsnationen der EU digital abgewickelt, wird sich dieser Wert in den kommenden Jahren deutlich (nach Schätzung von Branchenexperten bis 2023 auf mehr als 30%) erhöhen. Waren und Dienstleistungen werden zunehmend digital disponiert (C2B), in der Folge hergestellt und konsolidiert transportiert (B2B) und schlussendlich, nach den Vorgaben der Konsumenten, zugestellt (B2C).
Die damit verbundenen Investitionen in die Infrastruktur erfordern informierte Entscheidungsträger. Der zumeist mittelfristige Investitionshorizont, gemessen an den anstehenden Veränderungen erfordern Flexibilität bei höchstmöglicher Planungssicherheit.
Arbeitsinhalte
Ausgehend von der fortschreitenden Digitalisierung des Einzelhandels, der verpflichtenden Einführung elektronischer Vorabmeldungen aller Warensendungen, den dazu notwendigen rechtlichen und regulatorischen Rahmenbedingungen, bietet das Arbeitsgremium seinen mitarbeitenden Experten, einen Überblick zu
Internationalen Entwicklungen, wie etwa
grenzüberschreitender Postverkehr in den Netzen des Weltpostvereins
Öffnung des Weltpostvereins
Zugang zu Produkten und Dienstleistungen des Weltpostvereins
Internationale Normung (ISO/IEC)
Europäische Entwicklungen, wie etwa
EU-Post/KEP Recht und Regulierung
Europäische Normung in den Bereichen Postdienste (inkl. KEP), Interoperabilität
EU- Zolldatenmodel, EU MwSt. Paket
Mobilitätspaket, EU-Transportdatenmodel (Frachtinformationen)
Green Deal
BREXIT
Nationale Entwicklungen (im Zusammenhang zu International)
Umsetzung in der deutschen Gesetzgebung (BMF, BMI, BMWi, etc.)
BNetzA
DIN
Zusammenarbeit mit deutschen Verbänden und Organisationen
Weitere Schritte:
Das Arbeitsgremium führt in regelmäßigen Abständen Arbeitssitzungen durch, in der Regel zumindest einmal pro Quartal. Dazu wird zeitnahe eine Agenda, in Abstimmung mit der Geschäftsführung der logistic-natives©, an alle Mitglieder ausgesandt.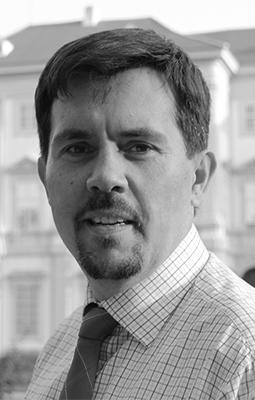 Walter Trezek
Ansprechpartner
Arbeitsgremium
"logistic-natives meets international & side regulation"
Aktuelle Informationen des Gremiums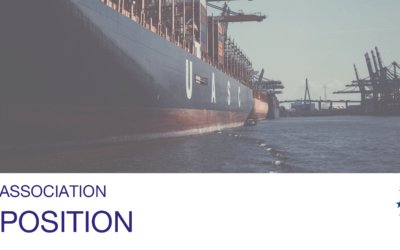 European Commission's new proposal for a Directive on consumer credits – state of play Action 10 of the New Consumer Agenda states the Commission plans to prepare a proposal for the revision of theConsumer Credit Directive (as well as the Distance Marketing of...
mehr lesen