Arbeitsgremium
"logistic-natives meets intralogistics"
Das Arbeitsgremium "logistic-natives meets intralogistics" befasst sich mit sämtlichen Prozessen, technologischer Hardware (Lager- und Fördertechnik, Robotik, etc.)  sowie der entsprechenden Soft­ware und Systemschnittstellen der Intralogistik des oder für den OmniChannel. Insofern werden nicht nur die Inhouse-Logistikprozesse betrachtet, sondern auch die Kontraktlogistiker / Fulfillment­dienstleister mit integriert.
Den Schwerpunkt bildet den logistischen Teil der gesamten Supply Chain dar vom Wareneingang über Lager, Kommissionierung, Verpackung bis hin zum Sendungsausgang (quasi von Rampe zu Rampe des Logistikzentrums).
Sukzessive wird dieser Kern der "Internen Meile" erweitert um die vorgelagerten Themen der "Ersten Meile" vom Lieferanten bis zur Rampe des Logistikzentrums sowie der "Letzten Meile", den logistischen Prozessen bis zum Empfänger sowie die Reverse Logistics / Retouren.
Dieses Gremium gestaltet sich von der Praxis für die Praxis. Dabei werden immer die Mehrwerte für die einzelnen teilnehmenden Unternehmen im Vordergrund stehen.
Konkret werden in dem Arbeitsgremium "logistic-natives meets intralogistics" betrachtet
Optimierung der Prozesse der Intralogistik
Voraussetzungen und Strategien zur sinnvollen Erhöhung des Automatisierungsgrades
Erarbeitung von Kennzahlensystemen, KPI sowie logistischen Benchmarks der Branche
Flexible Arbeitszeitmodelle
Standards im Rahmen der Automatisierungstechnologien und Software im Sinne einer har­monisierten Logistik
Standardisierung der Datenströme, insbesondere bei Anbindung von Handelsunternehmen des OmniChannels an Kontraktlogistiker
Optimierung der Kooperation mit den KEP-Dienstleistern und vice versa
Support bei der Entscheidungsfindung im Rahmen der Logistik in Eigenregie oder Outsour­cing, Ausschreibungen und Integration eines Fulfillmentdienstleisters
Konzepte zur ökologischen und nachhaltigen Logistik innerhalb der gesamten Supply-Chain.
Um Theorie und Praxis zu vereinen, werden die Sitzungen des Gremiums möglichst in den logisti­schen Räumen eines OmniChannel-Händlers, eines Kontraktlogistikers oder eines anderen Glieds(z.B. Innovationszenten von Automatisierungslieferanten, etc.)  innerhalb des gesamten SCM erfolgen.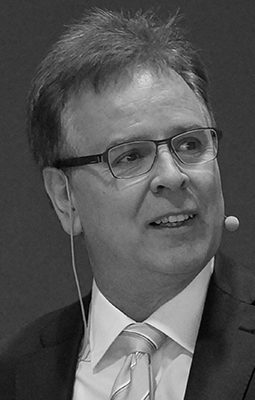 Bernd Kratz
Ansprechpartner
Arbeitsgremium
"logistic-natives meets intralogistics"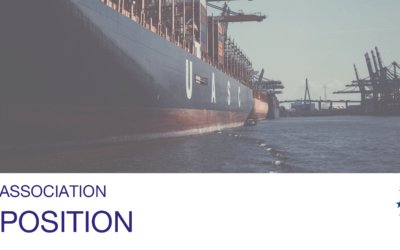 European Commission's new proposal for a Directive on consumer credits – state of play Action 10 of the New Consumer Agenda states the Commission plans to prepare a proposal for the revision of theConsumer Credit Directive (as well as the Distance Marketing of...
mehr lesen