UPU's flagship World Leaders Forum 2023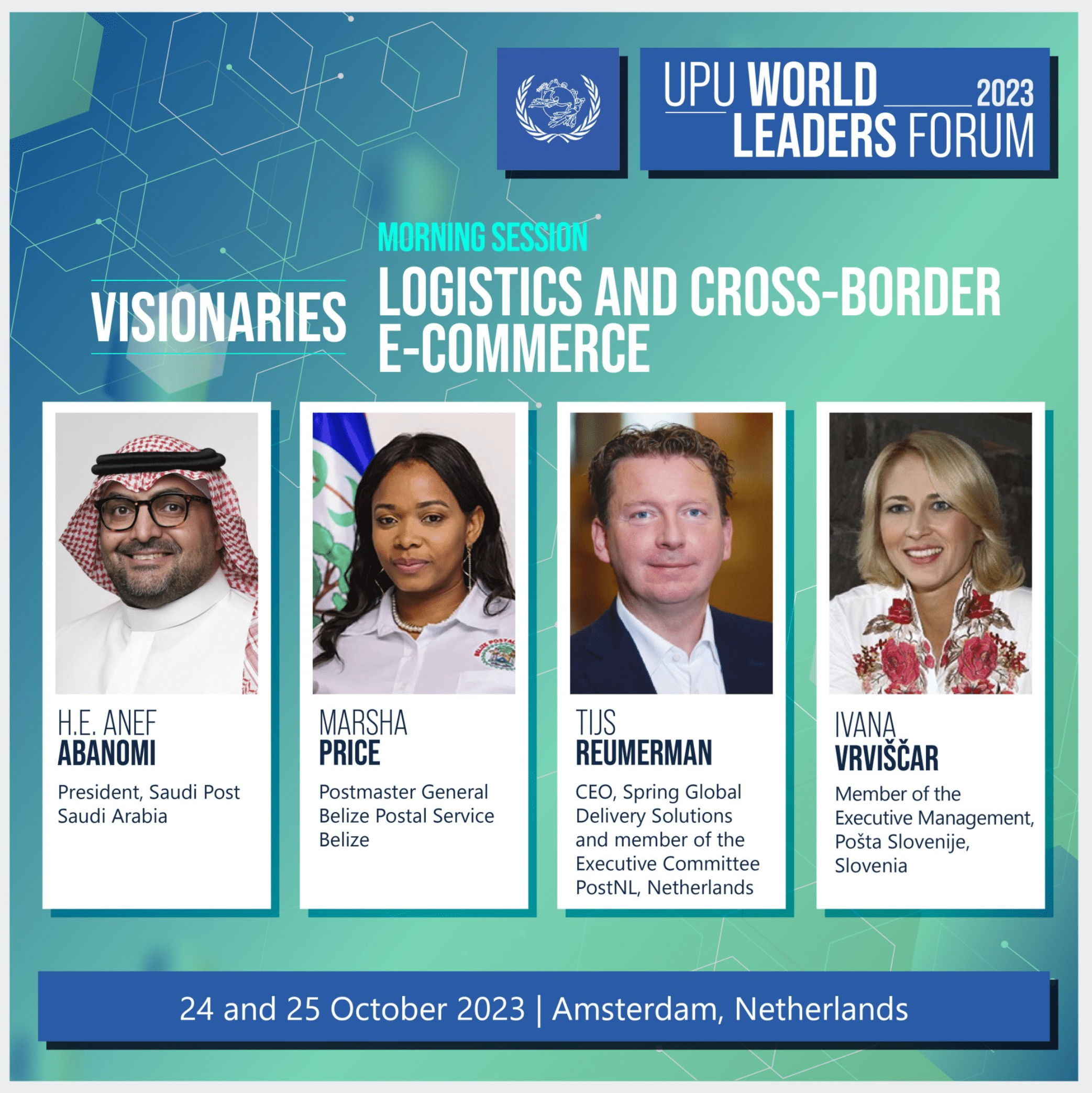 📢STARTING SOON in Amsterdam: The UPU's flagship World Leaders Forum 2023 will delve into the most critical topics for the postal industry👇
🔹Logistics & e-commerce
🔹Diversification
🔹Sustainability
🔹Trust and security
Spreading over two days with Saudi Post SPL|سبل, Belize Postal Service, Spring GDS – Global Delivery Solutions, Pošta Slovenije, Zonos, Cainiao Network, NAQEL Express, Pos Malaysia Berhad, Egypt Post, CTT – Correios de Portugal, Correos, PostEurop, Omniva, Austria Post Österreichische Post AG, Posten Bring AS, Kazpost JSC, South African Post Office, Seychelles Postal Services, Postal Union for the Mediterranean (PUMed), Geomain Inc., e-Boks, Pan African Postal Union (PAPU), Cpost International N.V., Asia Pacific Post Cooperative, Amazon Web Services (AWS), Escher Group.
Opening & closing by Masahiko Metoki, Director General, UPU, Marjan Osvald, Deputy Director General, UPU, and Tony Robinson, Founder and CEO, Parcel+Post Expo.
Moderation by Amanda Martinez and Dr Bernhard Bukovc.
Full programme:
Click here for the LinkedIn-Article.