Digital Postal Services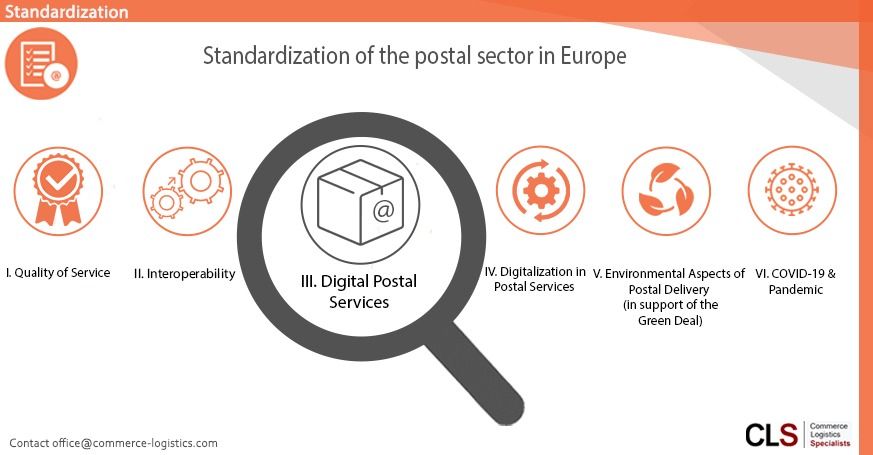 "Digital postal services", as defined by the Universal Postal Union (#UPU) and its 192 Member Countries, are services delivered by posts to their end customers (individuals, #businesses, or governments) through #digitalchannels. The Internet is the primary e-service #deliverychannel, although other information and telecommunications channels (e.g., mobile phones, tablets, call centres, and smart televisions) are also covered. 
Postal operators worldwide are implementing new #technologies to modernize, diversify and adapt services to meet #customer demands. Over 93% of posts provide some form of #digitalpostalservice, either directly or in #partnership with other companies. #Innovation in this field is forging ahead, whether in basic digital postal services such as online track and trace, e-post, e-government, and e-commerce services such as digital identities, national #marketplaces, e-payments, e-logistics, or #cybersecurity and e-learning. 
In #Europe, digital postal services are regulated under a variety of legal frameworks (Customs, Fiscal, Transport, Logistics, Security, Data Protection, Sustainability, etc.) and are not required to include a physical component.
In 2020, the UPU defined 42 forms of digital postal service, classifying them into four groups: 
i)       e-post and e-government; 
ii)              e-commerce;
iii)             digital financial and payment solutions; 
iv)             support services. The focus here is on the digital capabilities of the services – the "physical" elements of the electronic services (for example: collection, sortation, transport, and delivery) have only limited relevance to their definition.
𝗖𝗘𝗡/𝗧𝗖𝟯𝟯𝟭'𝘀 current separation of 𝗪𝗚𝟮  (New digital postal services) and 𝗪𝗚𝟯 (Physical processing chain and associated data) reflects the UPU's understanding and definition of #digital postal services . This distinction is noted in the revised #businessplan between CEN/TC 331 WG2 and CEN/TC331 WG3 and designed to mirror that made by the UPU: one section of postal standardization at the UPU – equivalent to CEN/TC331 WG3 – is focused on the development of #technicalstandards, with the services covered by this postal technical standardization framework entailing at least one physical component. 
The second section of UPU postal #standardization – the equivalent to CEN/TC331 WG2 – is focused on the #development of XML/EDI messaging specifications that facilitate the exchange of operational information between #postaloperators (in the context of CEN, both designated and non-designated operators). Standardizing digital postal services requires input from a different set of experts to that for WG3, as well as liaison with ETSI. Due to the cross-legal and regulatory aspects of current and future standardization work, WG2 will also need to draw on external sources of #expertise.
Click here for the LinkedIn-Article.