Codept – User Guide: Tender Management for E-Commerce Fulfillment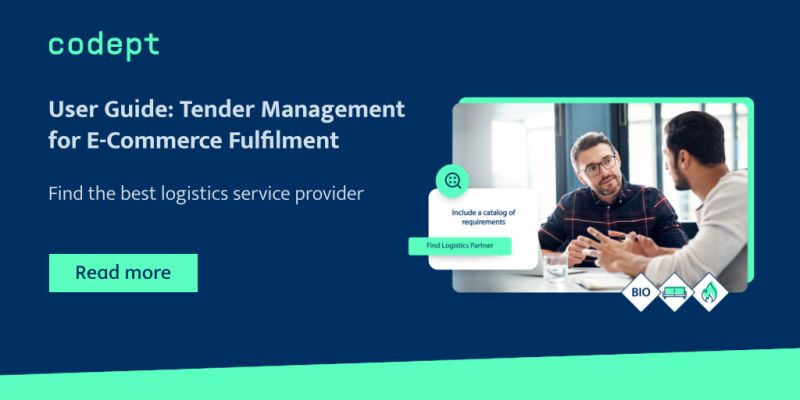 Are you looking for the ideal logistics service provider that can handle all your fulfilment and last mile requirements? We support you in finding the perfect 3PL with our Tender Management Service! Learn more in our User Guide:
But that's not all. The Codept Platform already gives access to a number of fulfilment and last mile providers to meet your customers' expectations of quick delivery. Increase your customers' retention even more and keep them happy – with Codept!
Get in touch with us now:
Click here to go to the LinkedIn-Article