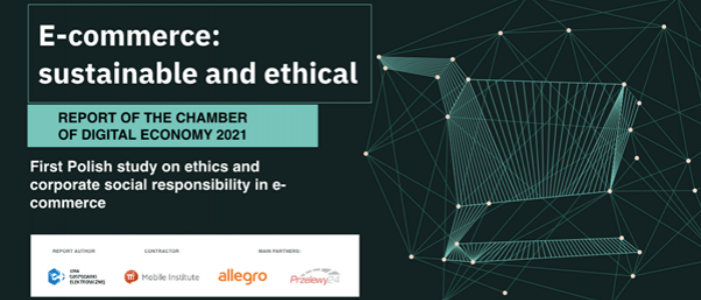 Chamber of Digital Economy published a report on sustainable and ethical e-commerce in 2021
During the Digital Economy Forum the premiere of the latest report of the Izba Gospodarki Elektronicznej "E-commerce: sustainable and ethical 2021" took place. The report contains the most important information about the position of not only business but also the consumer side.
According to the report, more than half of e-consumers, when choosing an online store, take into account whether a given vendor is a socially responsible company and operates in accordance with the principles of sustainable development.
To Read the Article on E-Commerce Europe News, please click here.
Über Ecommerce Europe
Ecommerce Europe is the sole voice of the European Digital Commerce sector. As a result of joining forces with EMOTA, Ecommerce Europe now represents, via its  25 national associations, more than 100,000 companies selling goods and services online to consumers in Europe. Ecommerce Europe acts at European level to help legislators create a better framework for online merchants, so that their sales can grow further.